Photo to Sketch Converter
Trasforma le tue foto digitali in opere d'arte! SoftOrbits Photo to Sketch Converter converte le immagini in schizzi con pochi semplici click e un paio di colpi di cursore.
Photo to Sketch Converter produce un vivace disegno a mano partendo da una comune fotografia, lasciando accurati segni di matita anche se non sei bravo a disegnare. Rende divertente la conversione di foto in schizzi!
Come Trasformare una Foto in uno Schizzo?
Incredibilmente, convertire foto in schizzi a matita non sarà difficile neanche se non sei un artista. Infatti, tutto ciò di cui hai bisogno per trasformare un'immagine in uno schizzo sarà un computer con installato il programma di conversione da foto a schizzo. Il programma è veloce, di dimensioni ridotte ed estremamente facile da usare. Apri una foto, sposta il cursore fino a ottenere un risultato di tuo gradimento e clicca su 'Salva' per creare un fantastico schizzo a matita!
Sprigiona la Tua Creatività
Sono disponibili numerose impostazioni predefinite per permetterti di convertire foto in schizzi a penna o a matita, creare disegni colorati o dipinti con colori ad acqua in pochi secondi. Puoi modificare ogni impostazione predefinita per creare un disegno che soddisfa il tuo stile desiderato alla perfezione.
Put your cursor right on each of the pictures and you'll see an original image.
Crea Colorati Schizzi a Matita con un Semplice Click
Creare un fantastico schizzo con accurati tratti di matita non potrebbe essere più semplice di così. Non devi saper disegnare o addirittura possedere una matita! Tutto ciò di cui hai bisogno per trasformare le tue foto in fantastici disegni è Photo to Sketch Converter.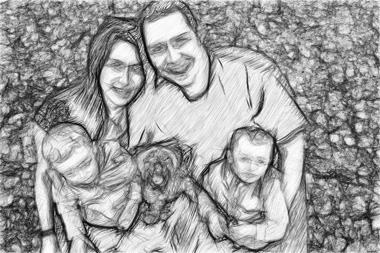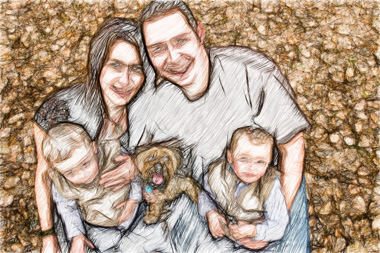 Photo to Sketch Converter ti permette di creare schizzi a colori e in bianco e nero con la stessa facilità. Disegna con matite colorate selezionando la casella 'Schizzo a Colori' e converti una foto in uno schizzo a colori oppure deseleziona la casella per disegnare con una matita di grafite. Convertire immagini in schizzi e salvarli nel formato JPEG richiederà solo qualche click. Trasforma foto in schizzi con numerose opzioni artistiche.
Conversione Foto in Schizzo in Modalità Batch
Vuoi convertire una serie di foto in schizzi con le stesse opzioni? Trasforma foto in schizzi a prescindere dal loro numero! La modalità batch disponibile permette a Photo to Sketch Converter di convertire facilmente immagini in schizzi persino per i principianti. Nella modalità batch, Photo to Sketch Converter può convertire una singola immagine o elaborare un'intera cartella. Assicurati di regolare tutte le impostazioni prima di iniziare e riceverai una serie di schizzi perfetti in pochi secondi!
Crea avatar a matita per il tuo team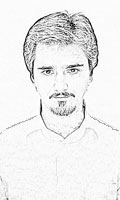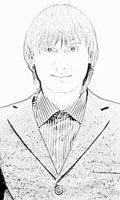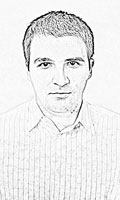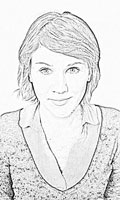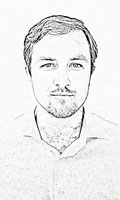 Sketch Drawer 8.0